There are so many relationship types to choose from that we often get confused. It's clear about sugar daddy and sugar baby relationships, friends with benefits, and one-night stands, but what is an NSA relationship? This article aims to explain in detail what is an NSA relationship. Moreover, the article also focuses on the differences between NSA, sugar dating, and one-night stands.
What Is NSA?
NSA stands for "No Strings Attached," not Nationa Security Agency, as some people think. A no strings attached romantic relationship is one in which people don't follow specific traditional rules and have no special conditions or restrictions for emotional or intimate fidelity. Simply put, a man and a woman in no strings attached relationship can't expect fidelity from each other.
Typically, the relationship is relatively long-lasting. Unlike a one-night stand, you get to meet the person on a regular basis to have sex. NSA relationship doesn't require two individuals to support each other. For instance, if two are in an NSA relationship, they don't pay each other's bills, don't make gifts, and don't support each other emotionally.
In an NSA relationship, you can't call a partner in the middle of the night and expect them to listen to your struggles in life. You don't live together, and you don't go out on dates when in an NSA relationship. The only thing you do is meet each other to have physical intimacy. If you like a partner and you're good in bed together, why not have sex on a regular basis?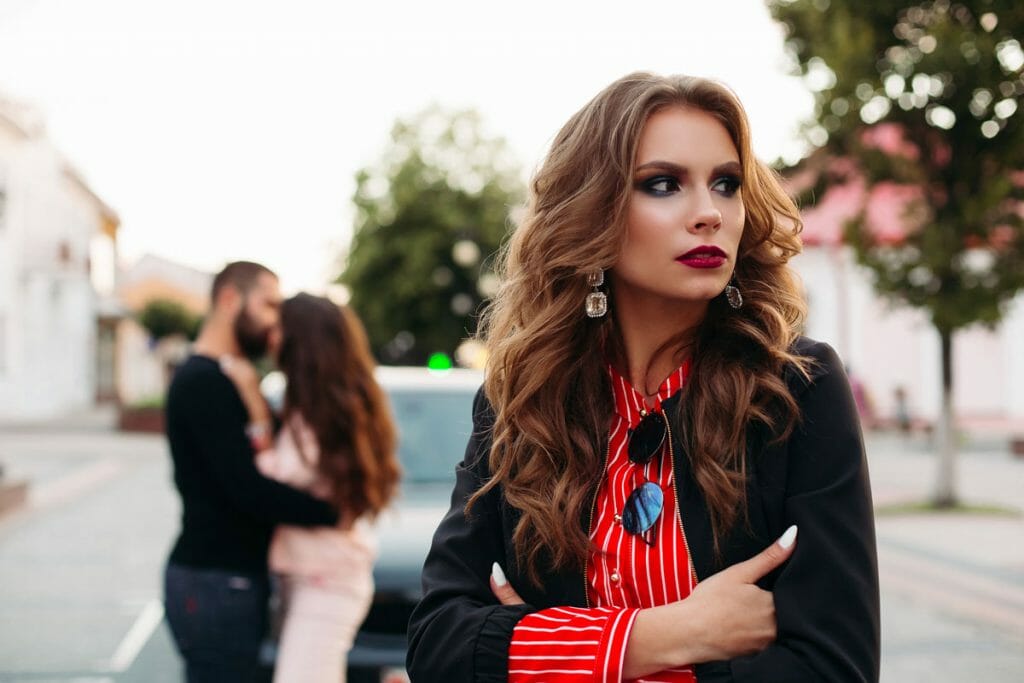 Advantages And Disadvantages Of NSA
So, now that you know what an NSA relationship is, what are its benefits to the "couple?" Let's check in detail the pros and cons of this relationship type and who can benefit from being in an NSA relationship.
Pros
No commitment. One of the best benefits of being in an NSA relationship is that while the couple gets to enjoy a physical connection, there's no sense of traditional obligation or commitment prevalent in standard relationships. Your role is not to be a supportive and loving partner, and there is no need to provide emotional guidance and support. Instead, you have fun while having sex.
It's possible for people to pursue different other options when being in an NSA relationship. People without serious attachments can easily be polyamorous since they have no emotional connection to their partner. People can keep their dating options and seek love interests while maintaining an active sexual lifestyle.
It's fun to be in an NSA relationship. It's not sugar dating when your sugar daddy tells you what to do, and it's not a one-night stand when you might not even like the sex part. Two people meet each other, they don't want to have serious relationships, but they love to have sex. They are perfect sex partners, so it's fun for them to maintain a no strings attached relationship.
Equality and no "power games." Compared to sugar dating, when the sugar daddy has control over the sugar baby, a no strings attached relationship offers equality. Typically, both partners want to have sex, so they offer each other what they need.
Cons
It's possible for one of the partners to develop feelings toward the other partner. It's fun to have a no strings attached relationship, but only up to the point when both partners don't expect emotional attachments from each other. When one of the partners falls in love, it could be an extremely painful experience for them and a huge burden for their partner.
One may have difficulties establishing serious relationships. If the person's goal is to find a perfect partner, but they still have sex with someone they don't love, it could lead to missing out on options. People spend time and energy on partners they don't love, and they risk their future romantic relationships. On the other side, if they don't want to have serious relationships at the moment, it's mostly an advantage.
Risks of emotional and physical damage. You may not love your partner, but it's possible to be jealous. In this case, sugar daddy and sugar baby relationships are more transparent. Moreover, damage to physical health is also possible. If your partner has other partners and you don't use protection, it's possible to develop an STD.
Where To Find NSA Partner?
It's now clear what are the benefits of NSA relationships, especially compared to sugar dating and one-night stands, but where do you find NSA partners? Let's check several options where you can find a perfect partner.
Online Websites And Apps
It's the simplest way to encounter a no strings attached partner. There are hundreds, if not thousands, of apps where people seek partners to have sex with no attachments. Some apps are specifically for casual dating. Other apps are more versatile and combine different types of dating opportunities.
The trick is to seek partners who are geographically closer to you. You don't want to find a partner from Germany while living in Canada: it's impossible to have an NSA relationship in this case. That's why you should focus on using websites and apps that match people based on their location.
Even Tinder can work. Just write in your bio that you want to find an NSA partner. There are probably thousands of people on Tinder near you who also see casual relationships. Another option is Pure. It's an app that offers you an hour to find a sex partner, and then the account is destroyed. You can find several partners and choose one or several NSA partners.
Social Networks
Typically, social networks show information about the person, such as in what country and city they live. Choose someone you like and slide into their personal messages. Perhaps, they are looking for casual relationships too.
Reddit
This website has tons of various discussions, threads (or Subreddits), etc. People often post their offers to meet someone for casual relationships. Subreddits are like former Personnels. You, too, can post your offer or contact someone who wants to start NSA relationships. Moreover, it's also possible to find sugar daddies and sugar babies on Reddit.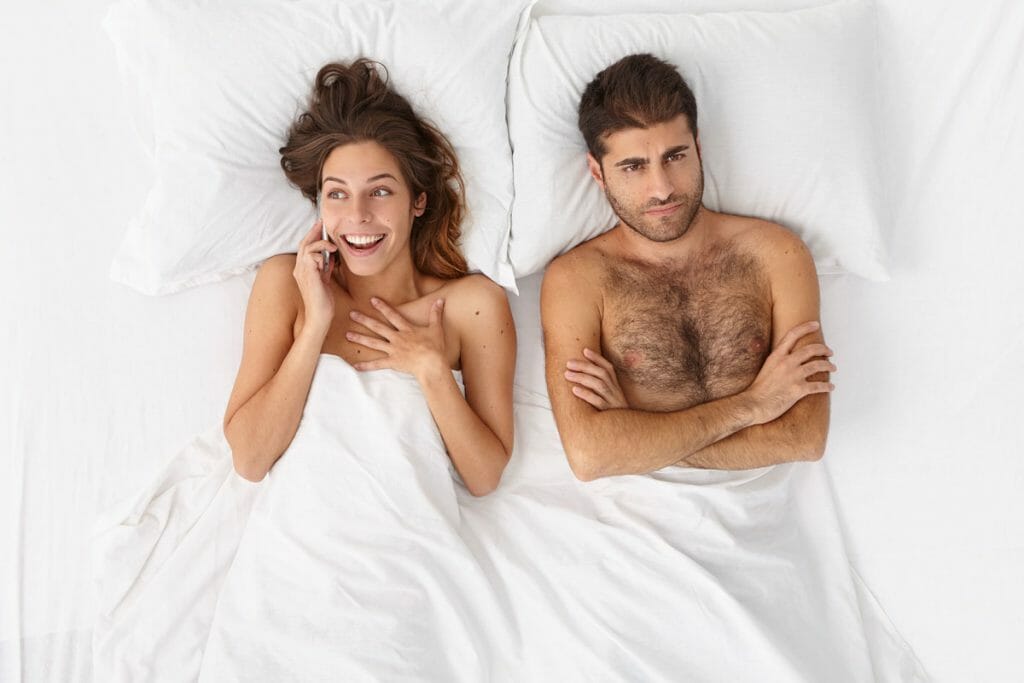 Sugar Dating Vs. NSA Vs. One Night Stands Vs. Friends With Benefits
You've already seen a few comparisons of NSA with sugar dating, friends with benefits, and one-night stands. But what exactly are these types of relationships? Here's what you need to understand:
Sugar dating. It means there is a sexual relationship between a sugar daddy and a sugar baby. If you're sugar dating, and you're a sugar daddy, you pay money or make gifts (or both) to keep a sugar baby. It's a straightforward type of relationship when the sugar daddy pays money to have sex. However, sugar dating has nothing to do with prostitution.
Friends with benefits. It's similar to no strings attached relationship but a bit different. "Friends" implies that you have strings attached, but not romantic ones. Typically, friends are physically attracted to each other and love to spend time together. But they don't want to live together, get married, and raise children. It's just safe for them to have sex since they know and trust each other.
One-night stands. It's when you meet with someone for one night to have sex. It's a rather risky adventure, both for men and women. You don't know your partner, so there is a higher risk of becoming a victim of a crime.
Hopefully, now you know more about each type of relationship and their differences. For instance, when it comes to sugar dating and sugar daddies, one individual involved pays for sex. No strings attached relationship offers the same benefit for both individuals: sex.
NSA Dating Rules
The main rule of no strings attached relationships, as you may have already guessed, is not to fall in love with your partner. Typically, people enter no strings attached relationships if they match each other in bed. It takes time to find a partner who knows all your "buttons" and preferences. Instead of wasting time and engaging in one-night stands, it's a wise idea to choose one or two partners you are physically attracted to and who know how to make you feel good.
Another important rule is not to demand any support. Whether you need emotional, physical, or financial support, your NSA partner is not the person to ask for help. You can confide in your friends, relatives, colleagues, etc., but not in an NSA partner. The whole point of this relationship is to have sex and enjoy it, but then forget about each other. You can meet, have sex, and leave without the other person being offended.
Final Thoughts
So, no strings attached (or short NSA) relationships involve two individuals who like each other and have sex without any emotional attachment. They "like each other," as in they are physically attracted but have no feelings toward each other. Both parties involved benefit from meeting each other: they have amazing sex.
It's also important to understand that both partners enjoy the sex part, and that's why they meet each other. In comparison, sugar daddy and sugar baby relationships aren't always enjoyed by sugar babies. Sugar daddies get what they want, but sugar babies also get what they want: money.
No strings attached relationships have rules. You shouldn't get attached to your partner or expect any emotional or financial support. The main reason why two people meet is to have fantastic sex.